" Marketing virus " is a form of public opinion, creating a beautiful image of a company to market its products / services.
When competition in business requires businesses need
special
marketing
strategies
to advertise their products.
And one of the strategies used by many businesses to bring high efficiency is the "Marketing virus".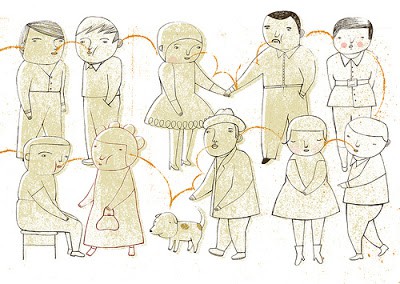 Where do rumors come from?
According to Mr. Ti. Pavel Karaulov, a CEO of mobile phone distribution DIVIZION, Russia, and an ardent devotee of viral marketing, people unconsciously believe the rumor. For example, when choosing a travel agency, a car or an electrical appliance, the first information people rely on is not from the ads but from the advice of friends.
According to statistics, one person can pass a useful information to 16 others. And in case, that's bad news, their "fake likes" may be from 4 to 10 times that number. The rumor spreads very fast like a virus, so creating viral waves is also known as viral marketing.
Marketing viruses do not have any limitations. It all depends on the company's policy, what measures they can accept, and how they want a reputation.
For example, an advertising agency conducted a shocking PR campaign for a Tele2 GSM phone exchange as follows: during the high school seniors held the final closing ceremony of student life, a group of the girl - who wears a school uniform disguised as a pregnant woman in the last month and has a sign in her chest with the words: "Mom, I don't have a Tele2 GSM phone!" - walked on the central street. This PR campaign has sparked a wave of rumors and significantly increased the brand's reputation. However, not all businesses allow themselves to use such PR method.
Silence is gold
DIVIZION has used viral marketing when it wanted to change its brand. A few years ago, the company was called MegaPhon. Wanting to develop the market across Russia, its owners came up with a new name - DIVIZION. After that, for three months the company was completely silent without giving any official information on what happened to the old MegaPhon stores.
This has created a lot of rumors from our partners. When interest peaked, - Pavel Karaulov recalled, - we held a conference of partners under the new name - DIVIZION. The event was a success: many mobile phone shops from provinces attended the conference, and the press also made the news widely available in the media. If we use traditional methods and information about change in the first place, we certainly will not achieve such success.
"Three flowers" by technology
Before conducting a virus campaign, determine how you gossip. To do this, you must identify who your target customers are? What are they interested in? For example, like DIVIZON, with the help of makerting research, it is known that almost 100% of its potential partners use the Internet. Therefore, DIVIZION decided to conduct an online PR campaign: the cost was very low, but the information was right to the right target.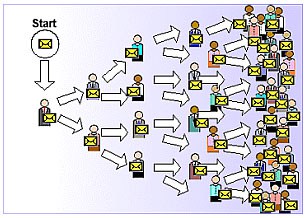 Do not use a single channel. The information released needs to be supported by rumors from one person to another. DIVIZION has signed contracts with two national advertising agencies - operating in their businesses - and with local advertising agencies - local market players. These companies are not only tasked with spreading the rumors but also conducting other traditional advertising campaigns.
When implementing PR campaigns on the Internet, you should boldly cooperate with search engines. Usually, the "lifespan" of an online rumor is about a month. After that information will lose topicality. The most intense "vitality" they can attain and seven days after "birth". The reach of such a rumor ranges from 4,000 to 7,500 people visiting the company's web site within 3-4 days. However, there are also special cases, rumors "live" online for a year or more. Virus information is usually transmitted via e-mail and chat tools.
The most talked-about topic is - sex and celebrities. DIVIZION does not use "erotic" rumors but uses the second theme. In the newspaper, you often read information that: "Which" this mobile phone brand is used and why. DIVIZION interviewed famous people then added "luck to add salt" to it and spread it online.
Three virus campaigns carried out by three DIVIZION employees in four months increased the company's orders through the Internet to 21%. These campaigns are aimed at Internet users aged 14-30.
Children do marketing
In the West, viral marketing has become quite common. Businesses actively use their loyal customers. In Zone Brands Inc., an American firm that produces fruit juices and soft drinks for children, says the best channel is children. In Atlanta, where the company's headquarters are located, there is a BellyWashers Club for freshwater lovers organized by a 10-year-old girl. Children who love In Zone Brands products also organize charitable activities - distributing BellyWashers for Christmas at children's hospitals, cleaning public parks with printed flags. brand of this type of soft drink, organize fairs for children in families without pillars ...
But the most important thing - children are completely "enthusiastic" and "sincere" advising their friends to try their favorite soft drink. Local news agencies are also very interested in the activities of this fan-club - so its members are able to tell their favorite products to their peers in the media. . In Zone Brands Inc. also established a mentor-child group for the firm's board of directors. Young customers and members of this group influence the firm's strategy in the field of: product categories; marketing; ensuring cohesion with customers and in addition they organize many activities under the auspices of the company.
In Zone Brands spends about 60,000 USD per year on this mentoring-children group and they think this is completely normal. Within the last three years, its sales more than doubled. In addition, parents are also happy to see their children enjoying social activities.