Note: Please read the article carefully before proceeding! If in the process of using you encounter any errors, such as broken download links, slow loading blog, or unable to access a certain page on the blog ... then please inform me here. Thanks!
Yes, you are in the habit of taking photos, and do you still copy hundreds of photos from your phone to your computer every day to save wonderful moments of your life?
But the hard part is that when taking pictures with your phone many times when you copy it to the computer, it is very messy, I mean the images rotate horizontally, vertically ... not in any order at all.
And of course, you can rotate photos in many ways, rotate right on your phone, and on your computer, there is a lot of software to support this.
However, as the title I have already shared. In this article I will guide you
how to rotate images in batch
, without having to use any software at all. We will use a feature available on Windows to perform quickly.
Read more:
I. How to rotate photos in batch on Windows extremely easy
As I said above, this feature has been around for a long time, but probably many of you will not notice. The usage is extremely simple, the operation is quite similar in all versions of Windows.
// Note: Ideally, you should leave the entire image in the opposite direction, or in other words, you put all the images you want to rotate into a single Folder for easy manipulation.
#first. Rotate images in batches on the Windows 7 operating system
First, open the folder that contains the images you need to process, where you press the key combination
Ctrl + A
To select all images => then right click and select:
Rotate clockwise (select this feature to rotate the image clockwise).
Rotate counterclockwise (select this feature to rotate images counterclockwise).
The process of rotating images (Rotate) is taking place. Wait a moment for the program to work.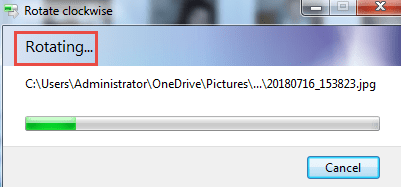 Once completed we will get the image results after rotation as shown below.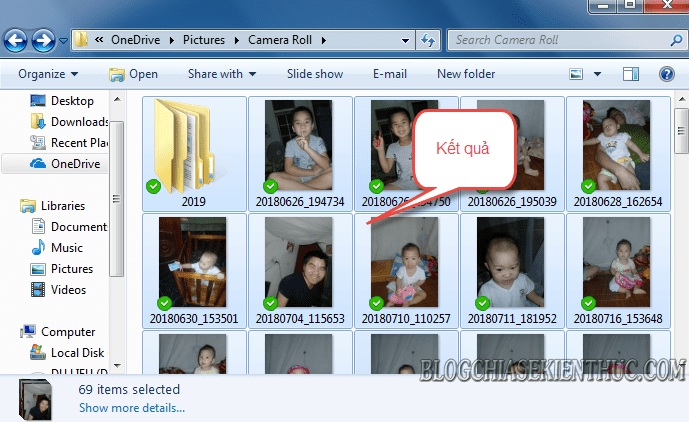 #2. Rotate images in batches on the Windows 10 operating system
Similar to the above Windows 7 operating system only, for Windows 10 operating system, you also highlight / click the images to rotate => and right click and choose:
Rotate right (rotate image to the right).
Rotate left (rotate image to the left).
=> Depending on your needs that choose to fit only ...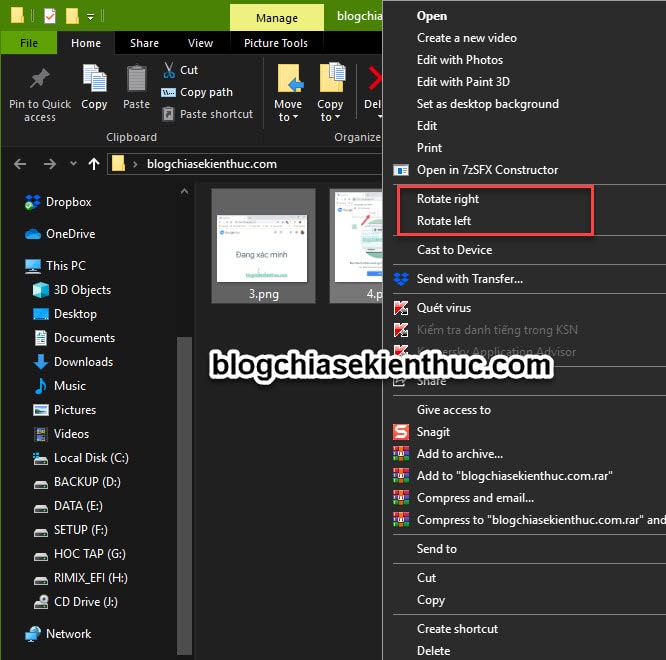 II. Epilogue
Okay, too simple is not it. So you have just done successfully
steps to rotate photos in batch
on Windows operating systems without using any other 3rd party software.
And here comes the tutorial
How to rotate photos in bulk on Windows 7 and Windows 10
mine also asked for a pause. Hope this tip will be helpful to you.
Good luck !
CTV: Luong Trung - Blogchiasekienthuc.com
Note:
Was this article helpful to you? Do not forget to rate the article, like and share it with your friends and relatives!