Note: Please read the article carefully before proceeding! If in the process of using you encounter any errors, such as broken download links, slow loading blog, or unable to access a certain page on the blog ... then please inform me here. Thanks!
Yes, you are no stranger to opening multiple tabs on web browsers, right, this is a very nice feature, helping users to handle tasks faster and more convenient.
Unfortunately, Microsoft does not offer the ability to open multiple tabs for your Microsoft Office productivity suite. So at times when you need to work with multiple Word or Excel files, it can be very confusing and difficult to control, because there are too many windows on the Desktop.
So what is our solution? How do we open Word and Excel applications with tabs, just like when you use a web browser?
Okay, if you want to use this feature, this is the article for you. In this article I will use a utility called Office Tab to open this office suite with multiple tabs on one window, instead of opening each file one window as default.
Read more:
#first. Download and install the Office Tab tool
+ Step 1:
You access the homepage of this Add-in
here
and download one of the 2 tools named
Office tab
or
Office Enterprise Tab
// Note: These are paid utilities, and you can use them for free with full features within 45 days before deciding to buy. Office tab is that you shortened the version Office Enterprise Tab, which means you can only apply to 3 popular applications, Word, Excel and PowerPoint. But I think that's enough, because other applications like Access, Publisher... we rarely use it.
After you have used up 45 days, you should buy to use for pleasure (Order here). Or if there is no condition, you can find the shared Full version online, but I think it should not be because the risk of virus infection is very high.
+ Step 2:
After downloading and then click on the file
*.exe
=> and select
OK
To start the installation, the default language is
English
.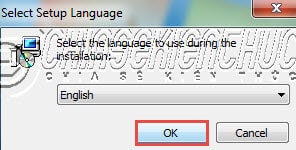 Then choose
Next
to continue.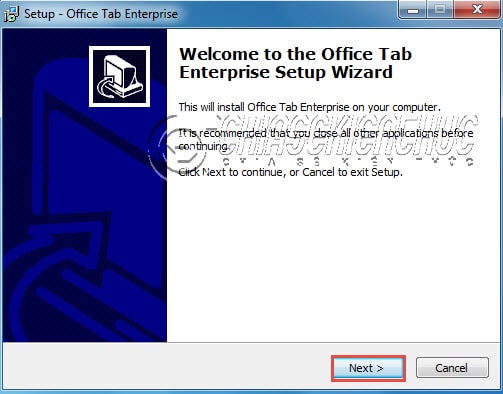 + Step 3:
You click
I accept the agreement
=> press
Next
to agree to the developer terms.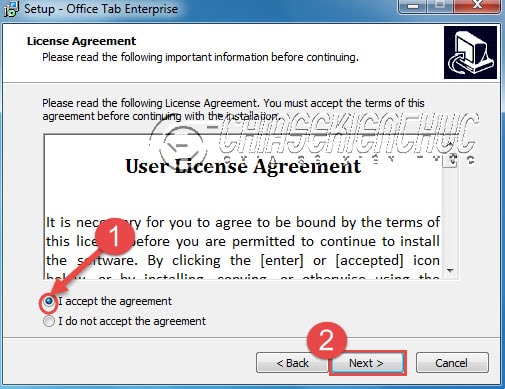 Then tick your version of Office => and then click
Next
.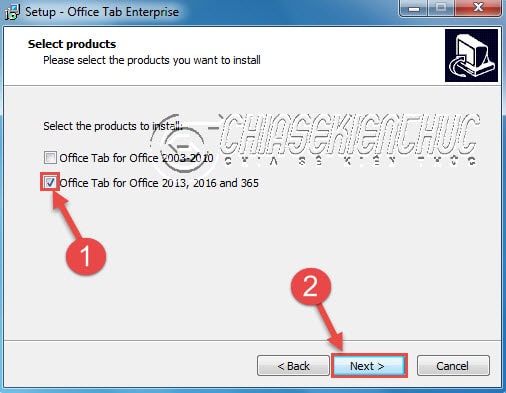 To choose
Next
...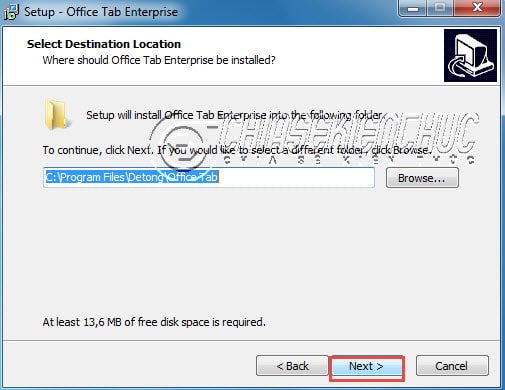 + Step 4:
You can then trim the supported applications
Tab Office Enterprise
, or leave it unchanged => and press
Next
to continue.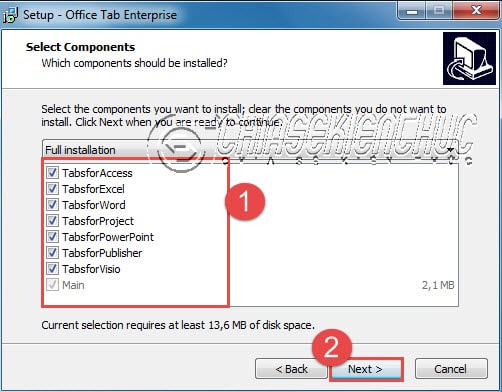 Continue to choose
Next
=> and press
Install
to install.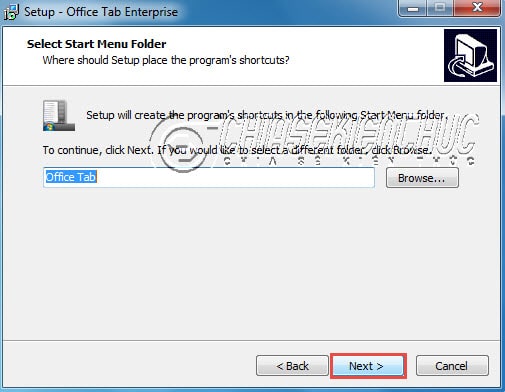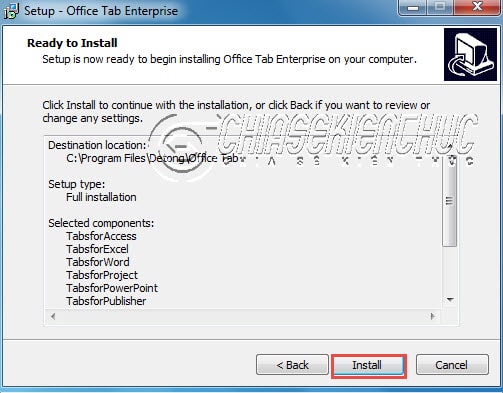 + Step 5:
When the installation is completed, click the button
Edit Setting
=> and then select
Finish
to complete and launch the interface
Tab Office
.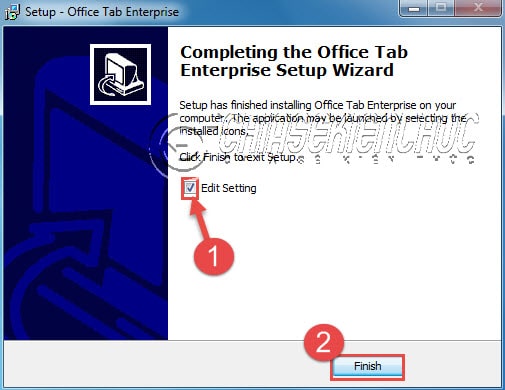 + Step 6:
Here, you press
Register
and enter
Key
Copyright that you have registered to buy from the homepage.
Or
pressing
OK
to try it out.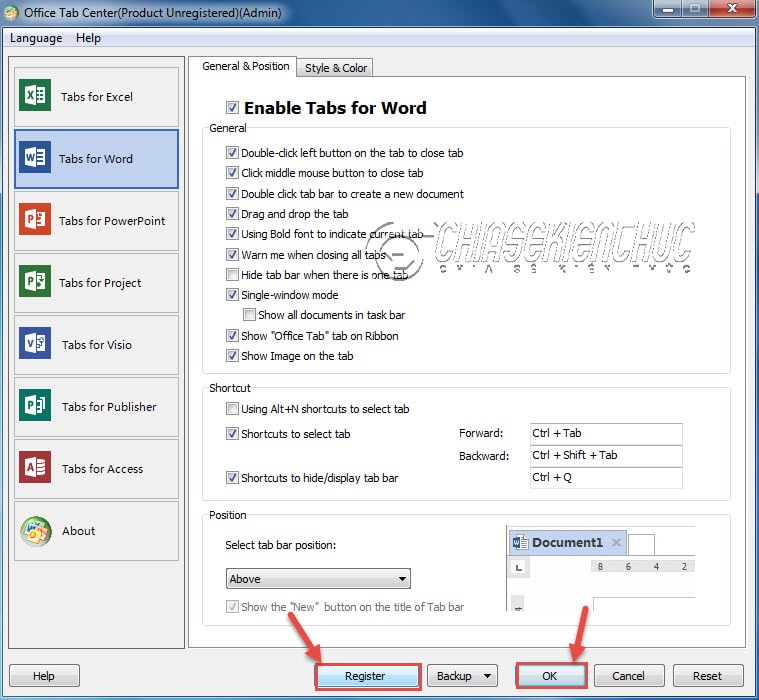 Now you can see on the Word application, Excel ... there will be an additional tab named
OFFICE TAB
. This is the tab that utility
TAB OFFICE
have added that.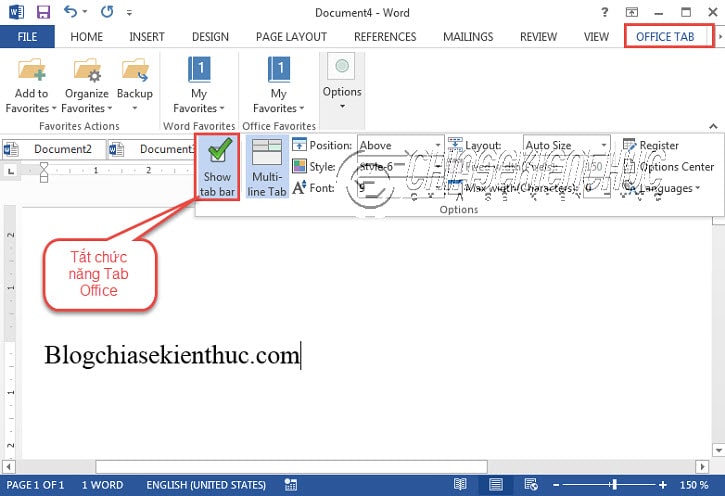 #2. Using Office Tab on Word, Excel applications ...
After activating the application, open your MS Word application => here you click on the square icon in the Ruler bar to add Tab (new file).
Or
Click on the sign
(x)
to turn off that Tab, as simple and easy as in a Web browser.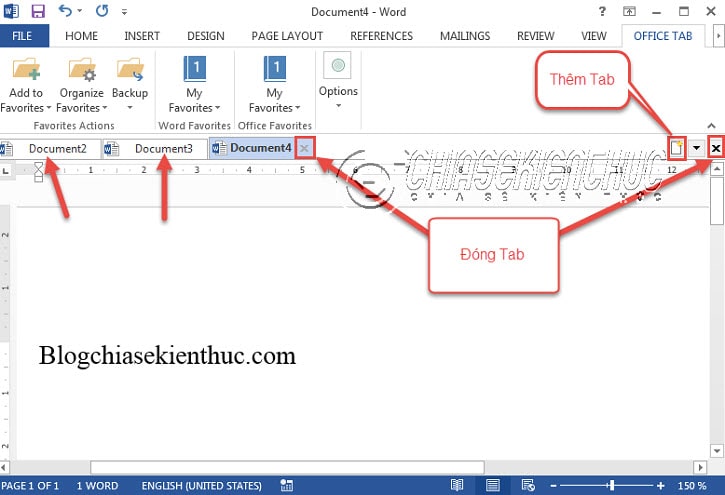 Similar to Word, all Microsoft Office applications like Excel and PowerPoint are supported with this special feature.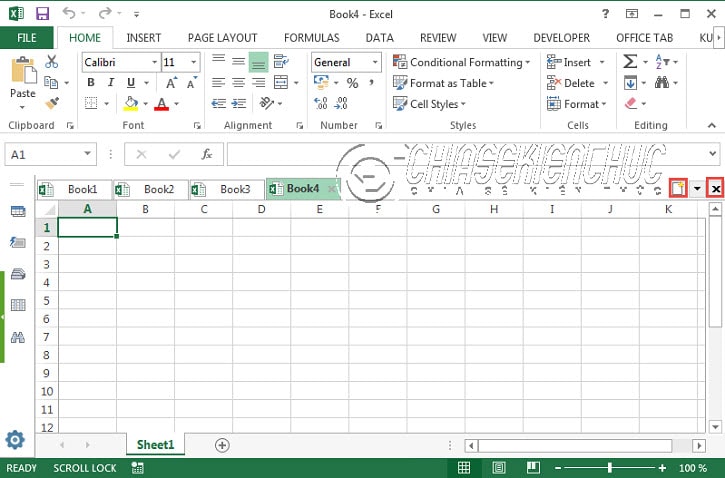 This is the Demo image when we use the Tab Office utility. Click on the image to see it!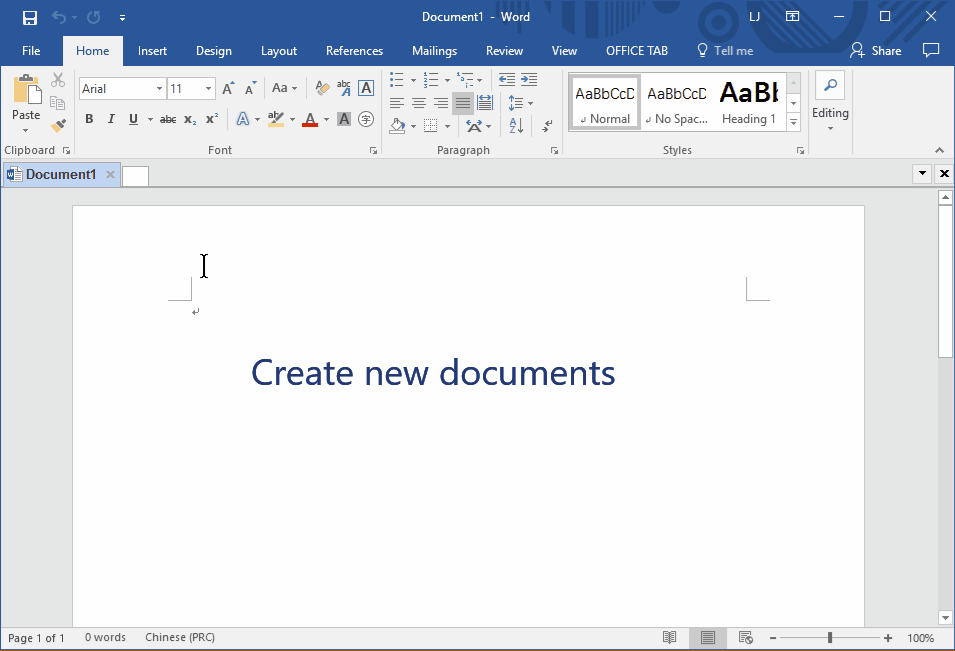 In addition, Office Tab also supports many other advanced features such as:
Close other tabs.
Close or Save all Tabs with one click.
Open folder, which means opening multiple files at the same time.
Open file in new window.
Support for quick renaming.
Document lock, file lock function.
Customize the length of the tab.
Customize Tab appearance.
Group feature.
Open, close, or save a group of documents.
# 3. Epilogue
Okay, come on, here's the tutorial
How to open multiple files at once with Tab Office
I also would like to pause.
Hopefully with the Tab Office utility I have introduced today will be useful, and bring practical effects in your work.
Good luck !
CTV: Luong Trung - Blogchiasekienthuc.com
Note:
Was this article helpful to you? Do not forget to rate the article, like and share it with your friends and relatives!