Xiaomi phones turned into bricks just for a magical photo - Knowledgesharing blog
Note: Please read the article carefully before proceeding! If in the process of using you encounter any errors, such as broken download links, slow loading blog, or unable to access a certain page on the blog ... then please inform me here. Thanks!
These days, groups and technology forums have been handing over a magical wallpaper, which can help your Xiaomi become a brick instantly when set as a wallpaper.
So what is this image like, and what to do when the brick machine is playful? Please find out more information right in this article.
Read more:
#first. Magical photo?
This is a simple background image, no malicious code, no pixel data conflict, in short, it's very normal.
Complete basic image specifications:
Size: 152,24KB
File: PNG
Resolution: 1080 × 2340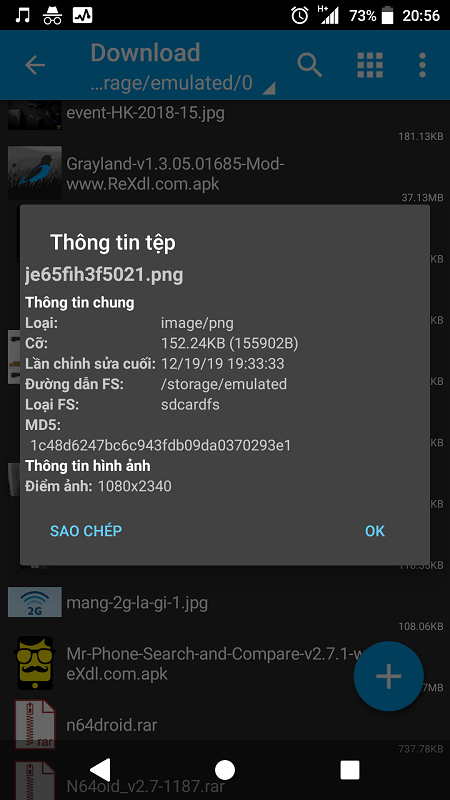 To describe it, this is a black background image, with a border around the rainbow-colored screen, with a dimple for the water-drop camera, the familiar design of Xiaomi devices, over! Symptoms:
When Xiaomi sets this image as a wallpaper, it will refresh the screen continuously, and after a while, boot into Recovery Mode with only 3 options:
Reboot
,
Wipe Data
and
Connect with MIAssistant
.
This means that you can only reboot into the main screen and return to the refresh cycle, come back here, or delete all data on the device, or plug into a PC with MIAssistant to be able to back up the data after. Run Rom again.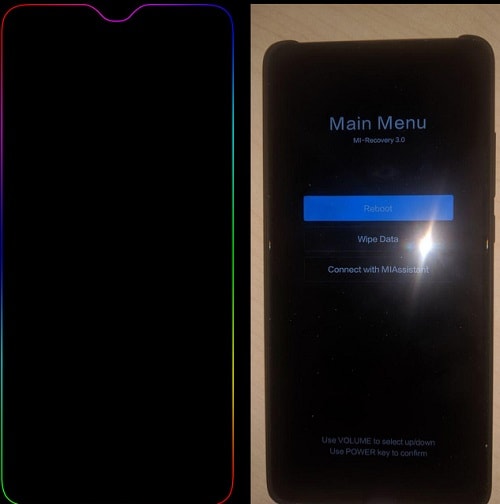 The machines that are sick are devices with a 19.5: 9 cabinet screen from Xiaomi, and others are not sure if they have it.
This photo does not harm other devices, and it does not harm Xiaomi if stored only in the phone.
This error will currently appear on devices like Redmi K20, Redmi K20 Pro, Xiaomi Mi CC9, Xiaomi Redmi Note 8, Xiaomi Redmi Note 8 Pro, .... Hope you own the machine, don't play wildly, or test and comment on the results below.
#2. What is the reason Xiaomi became a brick because of an image?
No reason has been announced, but I think this error comes from the operating system
MIUI 11
of Xiaomi.
Devices running Android do not suffer from this error, Samsung and Oppo's water-drop screens do not have errors, and of course, iOS does not have it either. Certainly the error does not stem from the image.
Perhaps in the process of designing or optimizing MIUI 11, Xiaomi missed something. This error can be considered as a minor error, because it only involves playing with computers or being trolled. However, the end is that having to wipe data clean is quite expensive for a foolish one. So if you want to be foolish, remember to Backup data first
If you want to play around, you can download that background image
here
!
# 3. Conclude
Every carrier has a minor fault, but a silly bug like this will only take place once in a while. Do not encourage you to try or use to tease others.
Has anyone got this error yet? Please leave your comment below this article.
CTV: Nam Hoang - Blogchiasekienthuc.com
Note:
Was this article helpful to you? Do not forget to rate the article, like and share it with your friends and relatives!