Note: Please read the article carefully before proceeding! If in the process of using you encounter any errors, such as broken download links, slow loading blog, or unable to access a certain page on the blog ... then please inform me here. Thanks!
Desktop computers or laptops at the present time that you often buy or are equipped with an additional GPU, also known as discrete video card (NVidia or AMD), to increase the ability to handle graphics, play games .. In addition to iGPU, also known as Card Onboard, has been integrated in Intel and AMD CPU chips.
Whether discrete or integrated graphics card, when dealing with graphics, heavy and continuous gaming, it heats up very quickly due to the huge amount of heat generated.
And to monitor the temperature of the GPU, most of you will choose software that supports hardware monitoring, or the MSi Afterburner software. But I think after this article you will not need to use it as much as before anymore!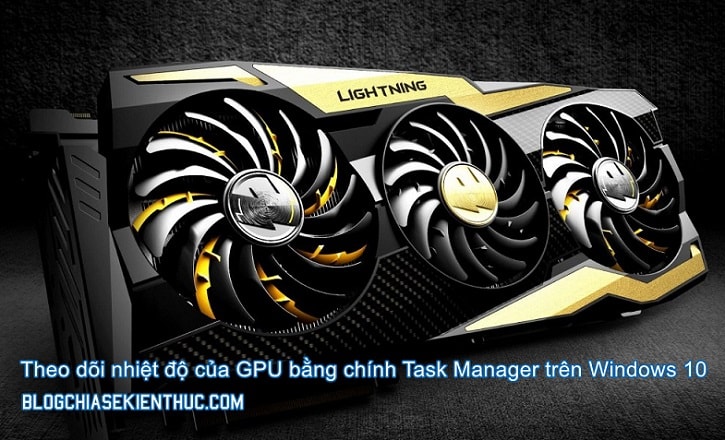 Read more:
Monitor GPU temperature with Task Manager, why not?
Monitoring the GPU temperature is very important that you need to do to prevent the GPU from overheating.
But if it takes a long time will affect other components of the computer, worse, it can cause fires and unfortunate accidents.
The software is trusted by many gamers, I don't need to say you all know it. Yes ! None other than the brightest candidate MSi Afterburner.
Originally, it was software to help overclocking, also known as OC - Overclocking graphics card to help increase the performance of VGA from MSI and other brands, but it is unclear when the code became software. to monitor FPS, CPU temperature, GPU, ... always :))

Gamers all know that running multiple software during games is not recommended, especially for heavy games. So why not use an already familiar tool built into Windows called Task Manager?
Task Manager
on Windows is a system tool that helps you view and manage running tasks and software.
Note: To open Task Manager, you can use the key combination CTRL + SHIFT + ESC or CTRL + ALT + DEL. You can see more articles that Admin has written very detailed about how to use Task Manager already.
And in the latest update of Windows Insider Preview, it's in Tab
Performance
Task Manager 's display will also display the current GPU temperature, which is a bit regrettable that there is no specific timing chart, but that' s also great news: D.

As you can see in the image above, the temperature will display next to the current operating percentage of the GPU.
Temperature in Celcius degree format (
o
C), at the moment, it still hasn't changed to degree
o
F. However, you should note that this feature only works on computers with discrete graphics, and integrated graphics card, I have no more information.
In addition, the driver version of the discrete graphics card must support
WDDM phiên bản 2.4
or higher.
To check, open the Run dialog box
up using the key combination
Windows + R
=> and enter the command
dxdiag
=> okay
ENTER
. If a smaller window appears, go ahead
Yes
is to be.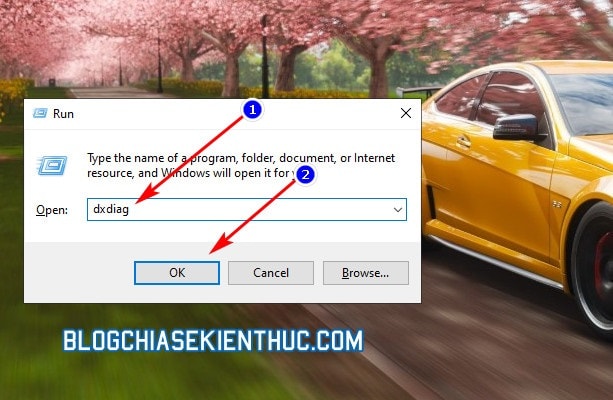 At the window
DirectX Diagnosing Tool
, you switch to the tab
Display
The corresponding GPU you want to check and test in line
Driver Model
see
WDDM
copies of security.
As you can see in the picture,
Card Intel HD
due to being the onboard Card plus version
WDDM
below 2.4 (1.4) should not support this function.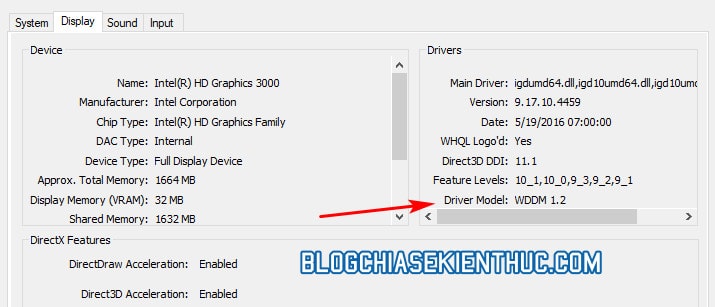 Epilogue
So later we have another main tool on the Windows operating system to be able to see the temperature of the GPU on the computer.
Hopefully in the future there will be more CPU, RAM, Hard Drive, ... and other hardware components as well. I also reiterate that this feature is still in Insider Preview so Windows normally you will not have it. But it will soon be added to the official version, please wait nhé
Good luck !
CTV: Nguyen Thanh Tung - Blogchiasekienthuc.com
Note:
Was this article helpful to you? Do not forget to rate the article, like and share it with your friends and relatives!