Radio Caca (RACA) – V.2 has just announced some highlights of the project such as: Metamon, The USM Metaverse, The United States of Mars, Maye Musk Mystery Box (MPB), Tesla Cyber ​​Truck Airdrop.
In this article, I will update the latest information about the game Metamoon to the community who are interested in the game used in the ecosystem of Radio Caca (RACA).
What is Metamon?
Metamon is a Play-to-Earn game on BSC belonging to the DeFi group, GameFi developed by the virtual reality universe project - The USM Metaverse. The game allows users to both play the game and make a profit. At the same time, players will also be able to mint or trade NFTs in the form of Metamoon Eggs. In the game Metamoon, the RACA Token will act as "AXS" in the game Axie Infinitity .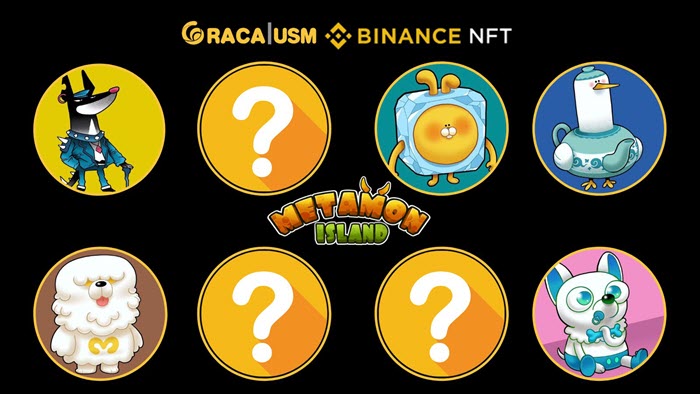 Simply put, after receiving rewards from fighting, RACA will be used to level up, own more features and strength, thereby, increase the winning rate to be able to earn more RACA. I think this Play-to-Earn and Earn-to-Play loop is a way to attract and retain a large number of players like the Axie Infinity project.
How to play the game Metamon
How to play the game and the operations in the game I will guide in the video, you can watch the video to understand how to play the game Metamoo n. To trade in RACA, you register on MEXC: https://www.mexc.com/
Step 1: Go to https://metamon.radiocaca.com/
Step 2: Connect Metamask to the game to start!!!

Here is a list of Metamon video tutorials:
*Metamon game tutorial videos will be updated to the latest.
Radio Caca (RACA) price today
24H High/Low
$0.00349569/$0.00230967
Radio Caca (RACA) Price Chart
24H High/Low
$0.00349569/$0.00230967
Epilogue
Radio Caca (RACA) is gradually perfecting its product when it shows that they have worked with many Partners over time and the RACA token has set a peak in recent times.
Metamoon is a type of Play to Earn game that helps you to play the game experience and earn income in the GameFi market. A few more products are being prepared by them to launch in the near future. Let's update the article about Radio Caca (RACA)