Why are wearable devices in Vietnam market underdeveloped?
Note: Please read the article carefully before proceeding! If in the process of using you encounter any errors, such as broken download links, slow loading blog, or not being able to access a certain page on the blog ... then please inform me here. Thanks!
Smart wearable devices made by OEM smartphones are also fierce, just as bad as the phone market.
However, this seems hard to see in the Vietnamese market, a fairly bleak market of smart wearables. Why is that, do you ever wonder like that?
Read more:
#first. Smart wearable devices
Speaking of which, many people probably think of Smartwatch and think of Apple Watch right?
But no, in addition to smartwatches, we also have Smartband. Xiaomi's compact bracelets are the most popular wearable devices in the world.
Specifically, thanks to the success of Miband, Xiaomi had a 27% market share in 2019, second was Apple with only 15%, followed by Huawei, Fitbit and Samsung ...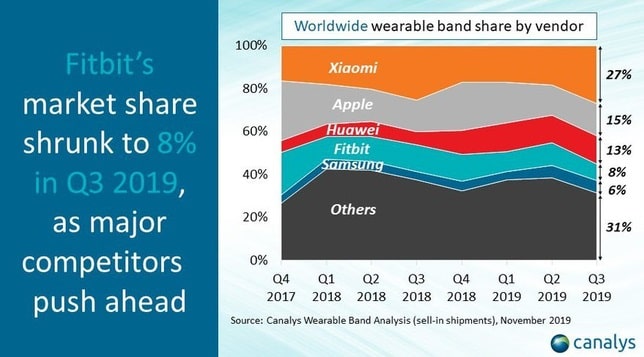 The current smartwatches of Apple and Samsung are now able to install sims or have eSims installed, can broadcast on 4G or 5G, listen to calls, take pictures, measure heart rate, ... enough.
Xiaomi's Smartband is not as divine, but it also meets the necessary features and is just enough for a compact bracelet, such as: alarm, heart rate measurement, dynamic tracking, notification display and electronic payment as well ..
#2. Why is Smartband less attractive in Vietnam?
Easy to understand!
When it comes to smartwatches, or Smartwatches, most people will immediately think of the Apple Watch, it's already going into the minds of many.
This inadvertently makes their view of the Smartband or smartwatch of Xiaomi or Huawei look like children's toys. This has created a trend to boycott and discriminate these "toy" products in a segment of users.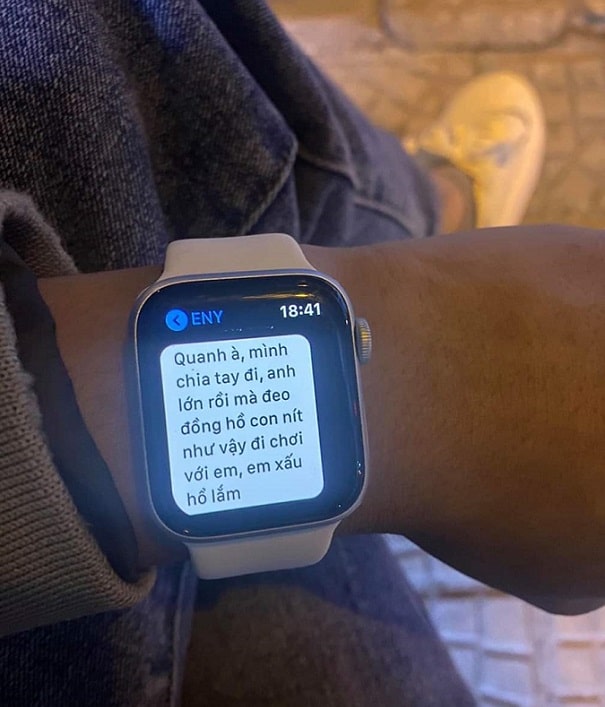 Next: The price of Smartwatch has never been cheap. 44mm Apple Watch Serie 5, steel wire, GPS and data network, the initial listing price up to more than 24 million, the price was full of VAT.
That is, at this price in our country, the Apple Watch Serie 5 is on par with the iPhone 11. Similarly, Smartwatches of Samsung, Huawei or Xiaomi also have prices from 1.5 million to 7 million, and due to This price segment also appears to have cheap Chinese smartphones, so it is still not accepted by many people.
And finally, repair: A wearable device may be more prone to damage than a smartphone, but repairing a Smartwatch is not easy at all.
This is not a device that you can bring out the phone to fix. You only have 2 options: Fix in the big center, or remove it.
Even with the Apple Watch Serie 4 and 5 are also recorded as almost impossible to fix if the screen breaks. It would be a pity if a collision happened, right?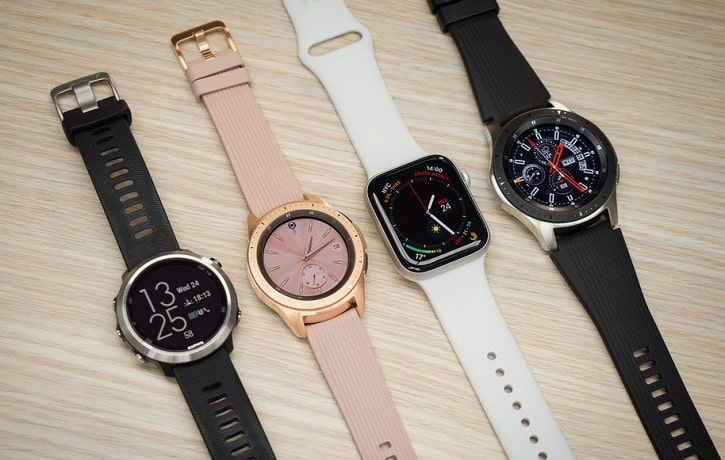 # 3. Conclude
No matter how many reasons, the most important factor causing this in our country market is because our people do not have money.
But cheap things do not like, using it is not class. Well, the Vietnamese market we always have such ideas, bought must be class, not suspended 😛
Yes ! Hopefully one day this will end in our country, and our people will have money to buy anything.
Are you using any smart wearable devices? Leave a comment about your experience with that device!
CTV: Nam Hoang - Blogchiasekienthuc.com
Note:
Was this article helpful to you? Do not forget to rate the article, like and share it with your friends and relatives!